FREE shipping on orders over $50
FREE shipping on orders over $50
FREE shipping on orders over $50
FREE shipping on orders over $50
FREE shipping on orders over $50
FREE shipping on orders over $50
FREE shipping on orders over $50
FREE shipping on orders over $50
FREE shipping on orders over $50
FREE shipping on orders over $50
FREE shipping on orders over $50
FREE shipping on orders over $50
FREE shipping on orders over $50
FREE shipping on orders over $50
FREE shipping on orders over $50
Events
Info
Date
Location
More info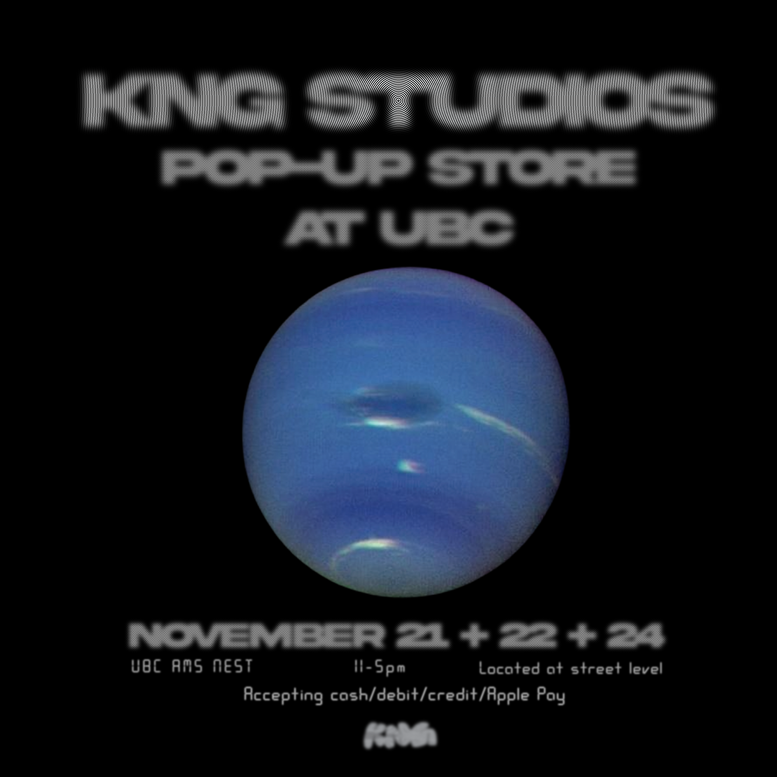 UBC POP-UP SHOP
University of British Columbia
November 21 Tue November 22 Wed November 24 Fri
11am-5pm
AMS NEST - Level 1
More info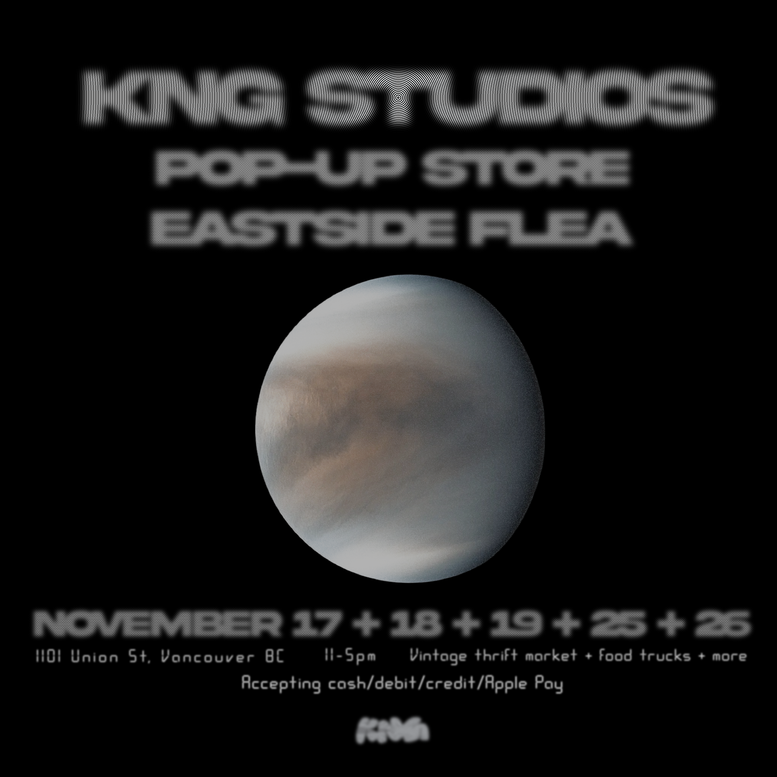 Eastside Flea
Vintage streetwear market
November 17 (6-9pm) November 18 + 19 November 25 + 26
11am-5pm
1101 Union St
More info
Frequently Asked Questions
WHAT MAKES OUR TOTE BAGS SPECIAL?

Our tote bags are designed and printed locally in Vancouver. Not only is it sustainable, it also features 100% heavy canvas derived from organic cotton - this means our bags are thick and durable to withstand your daily commute, beach days, running errands, and many more purposes.
WHAT EXACTLY ARE PUFF PRINTED CREWNECKS?

The term "puff printed" comes from the type of ink we use to display our iconic phrases on our oversized crewnecks. Puff printed designs features a 3D, embossed/raised effect that also mimics a marshmallow texture.
ARE YOU A VANCOUVER-BASED BRAND?

KNG STUDIOS is a Vancouver-based small business that started out in the Richmond Night Market in 2022. Formerly known as TOTO VANCOUVER and NOMADD GOODS (we had to rebrand twice), we received such overwhelming success in our opening weekend - and the rest is history!